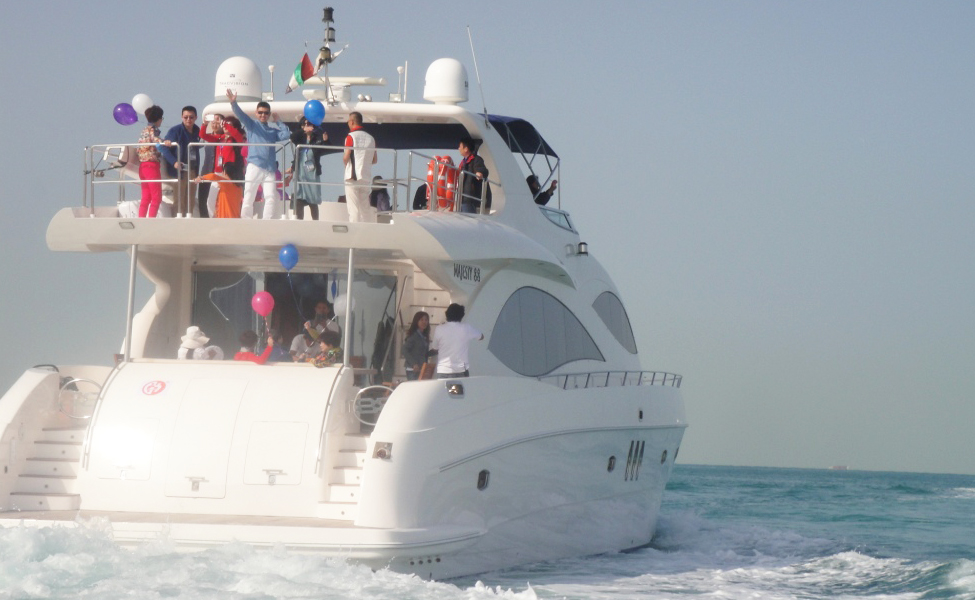 Experience the fun of Yacht Service:
You can enjoy, relax and have great food on our yacht. The yacht rental Dubai is affordable and summer is the perfect time to enjoy. You do not have to look further because we offer you the best deal.
When you travel to Yacht in Dubai, you will collect all the beautiful memories. You can enjoy alone or with your friends and family. It is a thrilling experience that you should not miss. In our yachts, you will get AC cabins, great music system.
It makes your yacht ride experience in Dubai awesome. We give rentals for both private and corporate recreation.
Our Yacht Rental Services In Dubai
88 ft Majesty Luxury Yacht- you will get a huge living room, maximum capacity of 45 guests, 4 master bedrooms, two dining rooms, big dance floor with fly bridge, jacuzzi, sound system with BBQ.
85 ft Dubai Marine Duretti- It has a maximum capacity of 30 guests and three master bedrooms. It has a big living room, two dining rooms, Jacuzzi and other features like 88 ft Majesty Luxury Yacht in Dubai.
80 ft Party Yacht - Capacity of maximum 36 guests and all other features as 85 ft Dubai Marine Duretti.