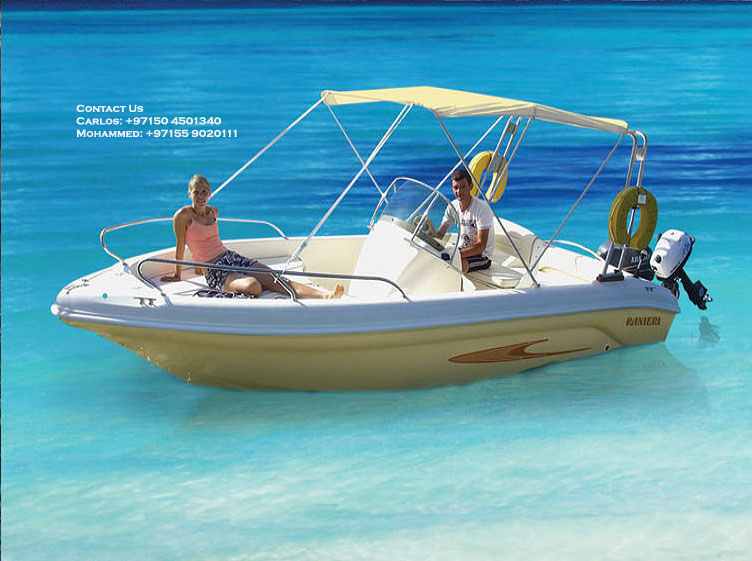 Boat Rental Dubai Services Are Just One Call Away!
The adventure starts right after you reach us for a boat charter. Our experts discuss your needs and help you find one. We offer private boat rental Dubai, and also the shared fishing trips. So, it depends on the number of people and your budget, and also on how you are willing to enjoy fishing in Dubai with us. Be it a private or a shared boat, your comfort is guaranteed. We make sure to keep all our clients convenient and content once they are out for adventure.
Modern Boats With A Lot Of Rod Holders
Our fishing boats will bring out your inner child and to experience that luxurious ride is every bit of fun. All our yachts are laced with modern features to ensure a great Dubai fishing experience and our boats have everything on board that you may need during the trip. Another best part is, you won't feel like lacking on rod holders on our fishing charters as there are enough. So, you can eat anything you want or just sit and enjoy the scenic beauty without putting your rod down. Our boats come with steel rod holders that can easily handle a big catch!
Our Crew Will Be There To Ensure Your Comfort
Once you start venturing, there is nothing you need to be stressed over. Our crew is not just meant to sail the boat, it will be there for any further assistance. Feel free to reach them in case of a doubt, and at the same time, they will ensure your safety and comfort while fishing. All the members are supportive and always ready to go that extra mile for our clients.