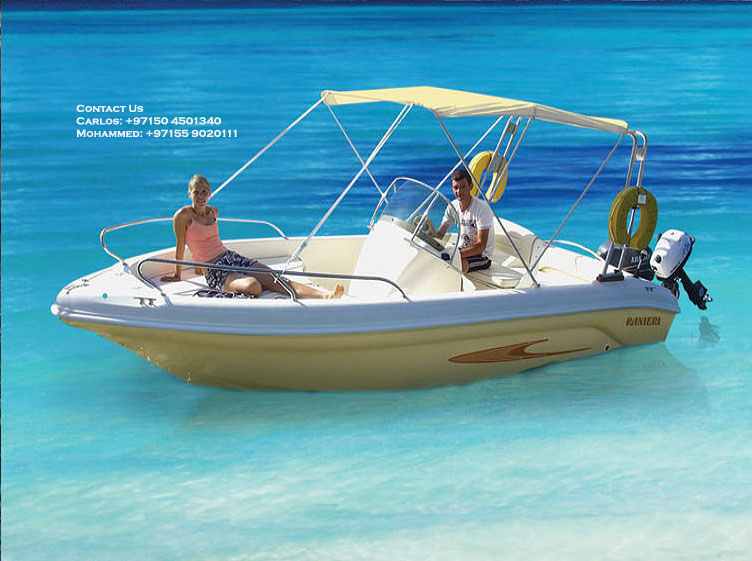 Easily book our boat rental in Dubai that is just one call away!
Deep Blue Sea Fishing & Yacht Charter is committed to bring you the best adventure. Perhaps you will experience true happiness after stepping on our boats. Using our boats as a platform, you can also indulge into activities such as angling. Ask friends and family members to accompany you on such trips. Whether it is a private or shared boat, we will guarantee your happiness along with comfort. We make all necessary and genuine efforts to satisfy our guests.
Boats equipped with modern paraphernalia
Don't allow your inner child to turn inactive. Live your life with enthusiasm. Deep Blue Sea Fishing & Yacht Charter will pack your every moment with fun. If you are really looking for boat rental in Dubai laced with state-of-the-art features, look no further than us. We will surely bring the ultimate fishing experience. Our boats are well equipped and everything that you might require during the trip is present onboard. Our guests simply sit, relax and enjoy pleasing scenes. Meanwhile, you can eat snacks and take a sip of soft drinks.
Our crew ensures top class comfort for the guests
After venturing out in the open sea, nothing will bother you. Deep Blue Sea Fishing & Yacht Charter is known for making impeccable arrangements. There is no need to take any stress. We offer the finest boat rental in Dubai. Our well trained crew performs more duties than just sailing the boat. The staff of Deep Blue Sea is very courteous and ensures safety of guests while they are busy with activities like fishing. We are very supportive and even go the extra mile for contentment of our guests.