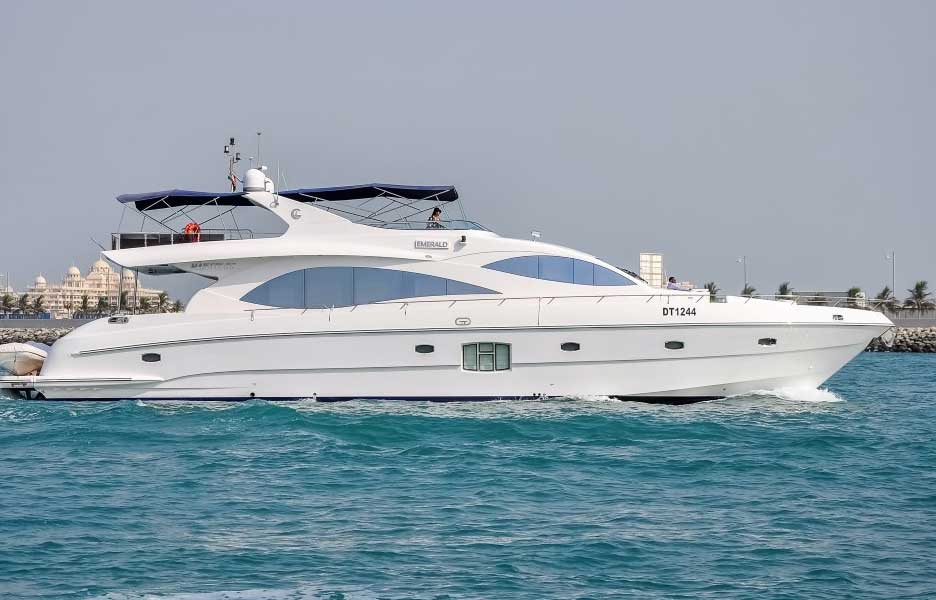 Relish Fishing On Our Lavish Fishing Boats In Dubai
The turquoise sea of Dubai is very rich in marine life. The tourist just love to participate in activities such as fishing. Those planning to enjoy fishing in Dubai must arrange for a reliable platform. The city has got a significant amount of scenic beauty to enrich its visitors with while offering a number of attractive activities to keep them engaged. We proffer lavish fishing boats in Dubai to let our clients enjoy Dubai fishing without a hassle. For the next time, whenever you visit the city, don't miss planning a fishing trip us and catch your favourite fish for supper.
Reasons to Prefer Us
We provide luxurious fishing charters Dubai services at modest prices. With all the modern fishing equipment onboard, fishing becomes a super sumptuous experience with us. You can choose the type of yacht your choice. Don't worry about the price because we never charge the customers exorbitantly. Our fishing boats in Dubai are laced with all the latest gadgets that you may need while deep sea fishing in Dubai. All the boats come with proficient crew who will be there to assist you at each step. Our crew members are familiar with the richest parts of Dubai seas where you can make a big catch and enjoy some picturesque visuals at the same time.