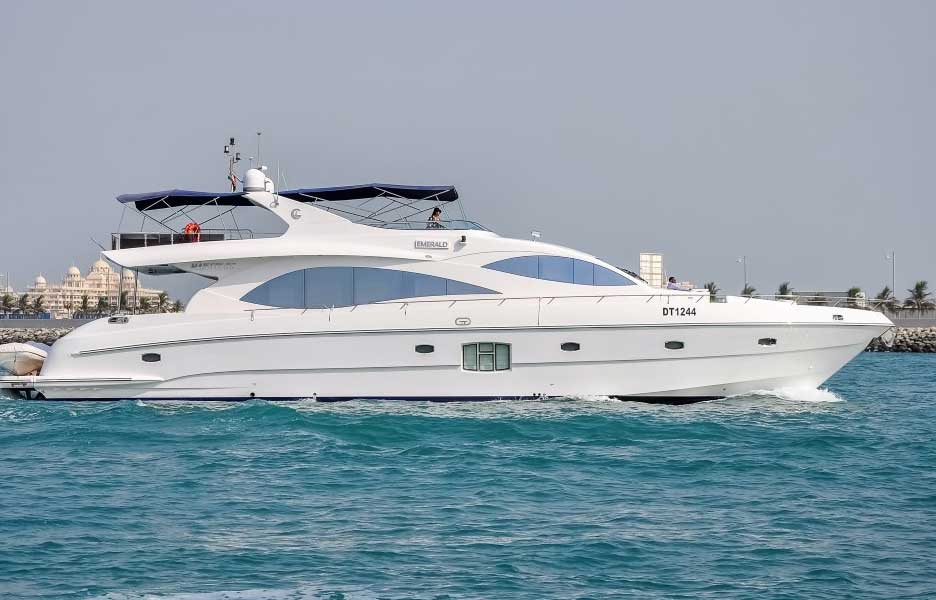 We are the only Deep Blue Fishing Charter Company in Dubai that guarantees a well-off catch in your fishing trip adventure. Whether you are a beginner or a professional angler, we will ensure your adventure fishing in UAE could leave you with a good number of fish at hand.
Our company will let you use special deep sea fishing techniques that will assist you in finding the biggest catch. Our staff will help you attain the best results in finding a capturing the commonly targeted fishes: King Fish, Cobia, Trivialise, Groupers, Snappers, and Barracudas.
We will let you experience two ways of fishing:
The Route to an Unforgettable Fishing Experience
Departing from Umm Suqaim (near Burj Al Arab), we will take you as far as 40 kilometers away from the shore and give you a customized fishing trip, giving you the liberty to allocate time for bottom fishing (deep sea fishing) and trolling (big game fishing) from morning until night time. We are very happy to arrange night deep sea fishing as well.
Read more