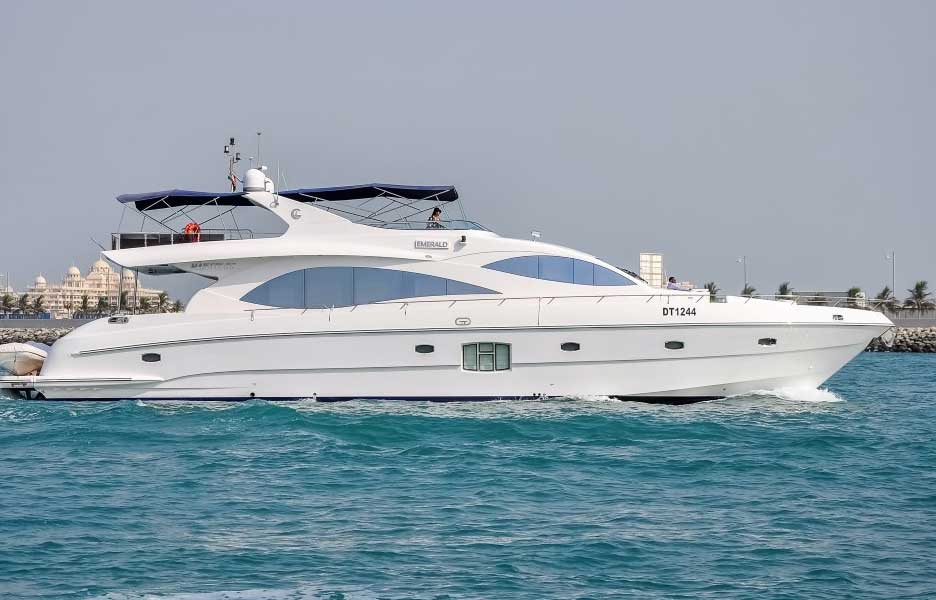 Fishing in Dubai
Fishing in Dubai is very popular among the tourists visiting there. The place has a good amount of scenic beauty to offer with a lot of activities available for tourists. So, for the next time, whenever you visit there, don't miss hiring fishing boats in Dubai from us and catch a lot of different fish!
Why Us?
We provide luxurious yachts and fishing charters Dubai on rent. With all the modern fishing equipments onboard, fishing becomes a super luxurious experience with us. You can choose the type of boat your want, for the duration you want and much more. Our  fishing boats in Dubai are laced with all the modern tools that you may need for fishing. We have a crew of skilled professionals who will help you know how to fish. We are aware of the parts of sea where you can make a big catch and help you with the same. Few of our highlights are:
A Whole Lot Of Variety Available
Be it bottom fishing or trolling, we have it all. You can decide the type of fishing you want to enjoy and we will suggest you the best-suited fishing boats in Dubai. Make sure to discuss the types of fishing opportunities we offer and the type of fishing you prefer to do in order to avail our best services. Get in touch with us to explore the variety we offer and start exploring the ocean like never before!
Read more