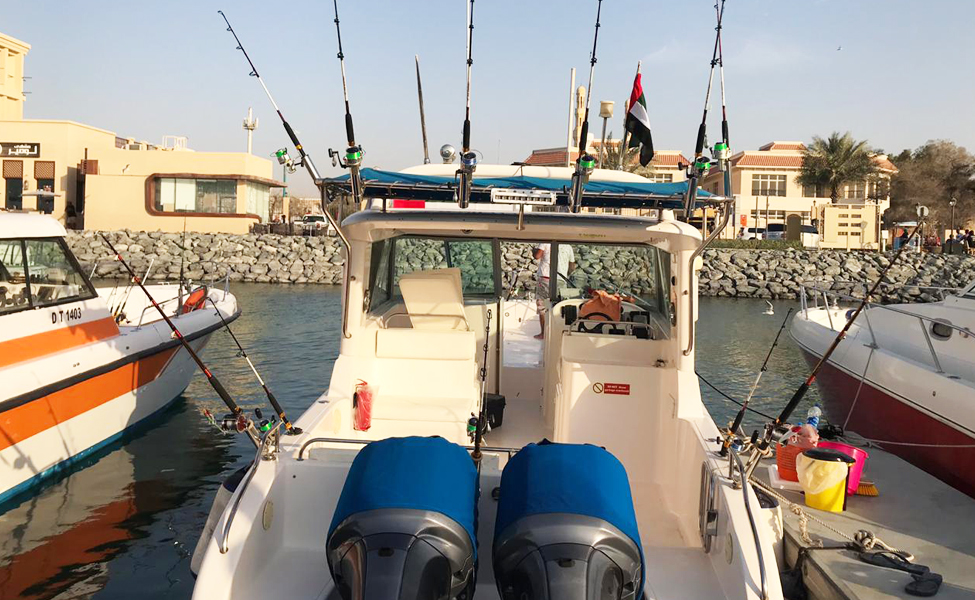 Fishing trip in Dubai - delivering a very different experience
Fishing in the open sea is quite different from pond fishing. The depth and property of water is different. Obviously, more varieties of fishes are present in the sea water. During your fishing trips in Dubai, Deep Blue Sea will make all necessary arrangements. Whether you are searching for valuable innovative fishing techniques or suggestions, we are happily ready to extend a helping hand.
There is no need to carry fishing tackle
After booking the service of Deep Blue Sea, there is no need to make any extensive arrangement for anything else. After booking a fishing charter service with us, you are going to enjoy and celebrate every moment. It will be a trip of lifetime. The guests are also free to take assistance from our staff who share relevant fishing techniques and also give instructions when necessary.
Get better guidance!
What else can be better than having a fishing expert present by your side? Just trust you, when Deep Blue Sea is present by your side, there is no need to do experimentation with other skills and our charter crew will extend help. Meaningful suggestions and right set of equipment works.