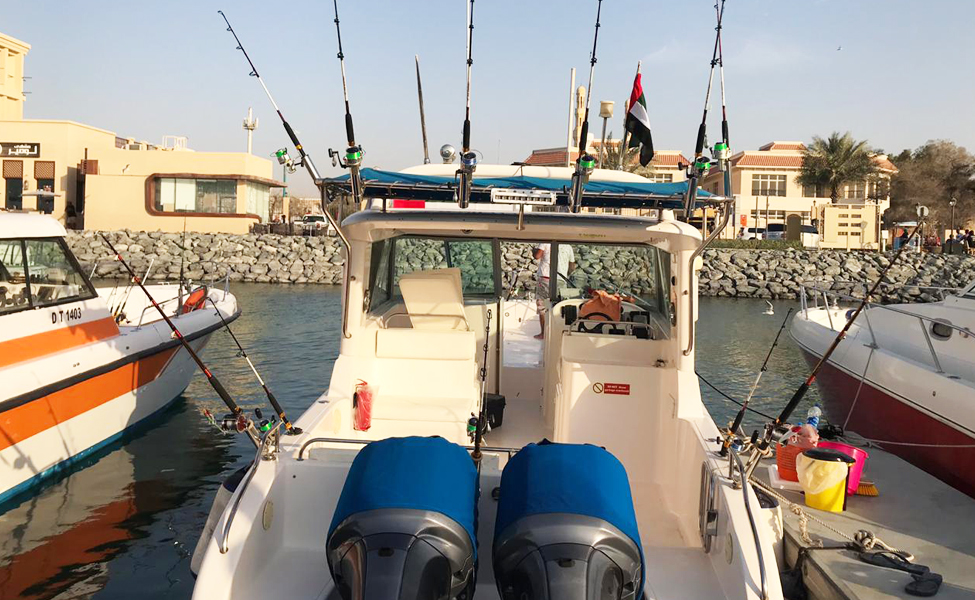 High-End Fishing Boat Experience
Take a ride in our luxurious yacht, relax and involve in various activities of fishing. Fishing in UAE is so much fun because of the boats. One will find the boat equipped with the latest technology with Sonar System, fish and depth finder and GPS navigation system.
Our fishing trip Dubai includes sound system, built-in ice box, shower, shade, sink and swimming ladder in the boat. We have equipment of first-aid boxes and life jackets. Also, our service includes snorkeling gear. You will get unlimited water, soda with lots of fun in the boat.
Fishing Experience in Dubai
Deep blue sea fishing & yacht charter guarantees you the best adventure of a fishing trip. Whether you are a professional or a first-timer, we promise you that this fishing experience with us will be memorable. When you will enjoy fishing, there will be a good number of fishes in your hand. As a beginner, you will create a lifetime memory.
While fishing, you should know the techniques of the deep sea. It helps you in finding fish and makes your biggest catch. Our trained staffs are there to give you instruction on fishing techniques. You can easily follow them and know how to trap fish in the deep sea.