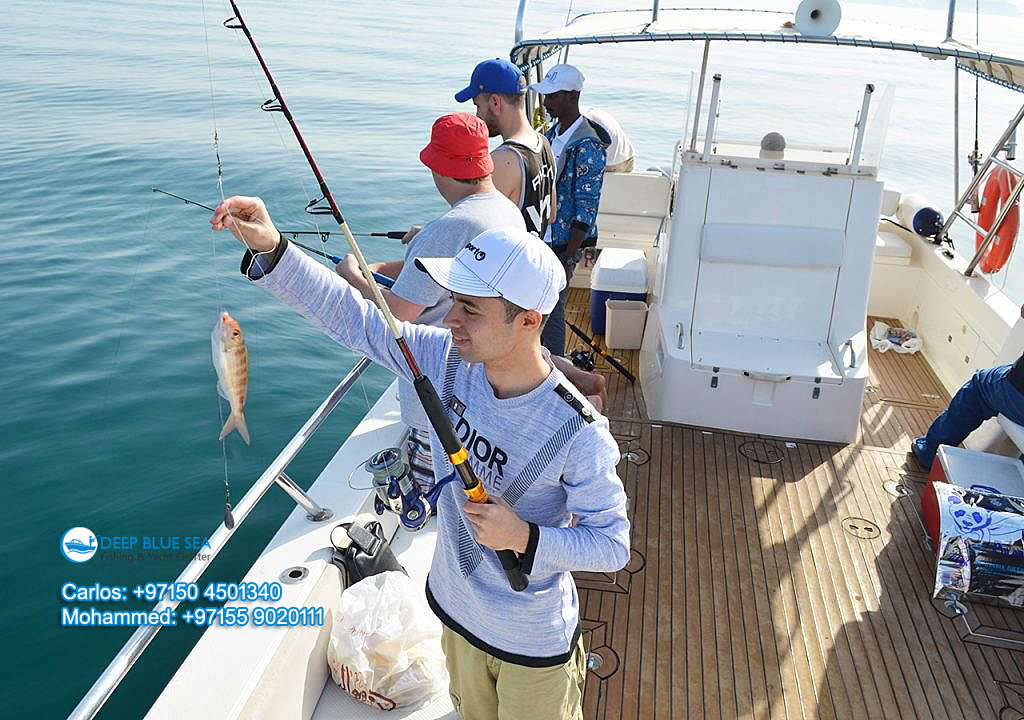 A Completely Different Atmosphere
Most of the times, we do fishing in very normal, standing water. We are here to help you switch from shallow to deeper water. That's how you ace the game; that's how you explore what the real fun is. The wavers will be higher, so will be your mood. You get yourself in a completely different world where everything is just so refreshing!
Bring Home New Catches
Deep sea not just offers a view like never before; it also offers opportunities to come through fish you have been never before. You get to see fish that you will never get in shallow water. Also, we are aware of all the areas and can help you bring new catches every time you go for a Dubai fishing trip with us. You get a completely different taste, and you get to improve you general knowledge on fish and other sea creatures at the same time.
Learn More Water Tricks
Another best part is learning new tricks which you will never get to do anywhere else other than sea. Sea water offers a lot of variety in terms of fishing; and different depths ask for different tricks if you want to enjoy fishing in UAE at its best. Different parts of sea contain various species and you have to use different equipments for different fish. Isn't it great to learn a new trick every time you go for a fun fishing?