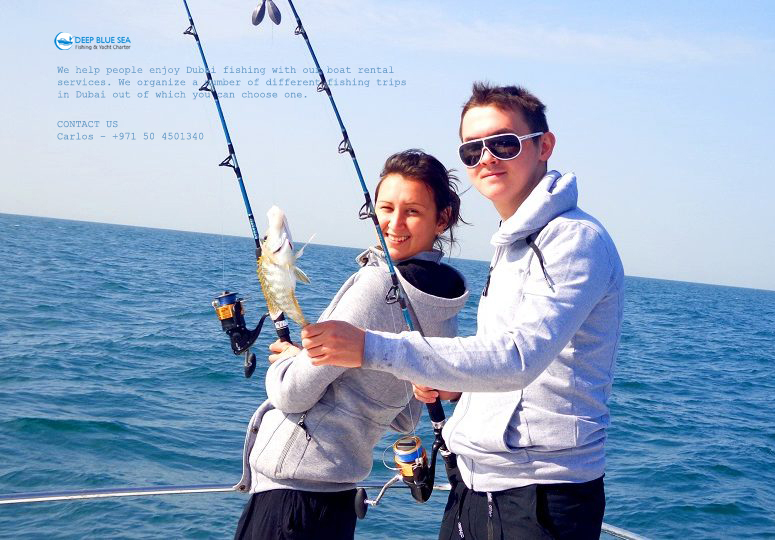 Come With Us For Dubai Fishing
We help people enjoy fishing in Dubai with our excellent boat rental services. It's been years since we first started organizing fishing trips in Dubai. Tourists prefer us for the skill and expertise we have, and it resembles in our services. Give us a call if you want to rent a fishing boat in Dubai or simply drop an email, and we will get back to you at the earliest possible!
Enjoy Dubai Fishing On Fully-Equipped Boats
Our fishing charters Dubai are beautiful enough to blow your mind, and experience that luxurious ride is such a pleasure. If that's not enough, our charters are laced with all the modern features and equipments. Nobody carries fishing equipments while being on a vacation. And, even if you do, they won't be that useful. Don't worry; our boats have all you may need!
Learn Better Fishing Techniques
With us, you don't just get world class fishing equipments but also learn a lot of new things about fishing and the techniques used. We organize a number of fishing trips in Dubai out of which you can choose one that attracts you. It's up to you how far you want to go in the mysterious sea. Wherever you go, you will get to learn something new.
Our Crew Is Always There For You!
A crew makes a charter complete, isn't it? However, if you think that they will be there just to sail the boat through the sea, you may be wrong here. Our team will be there to help you get the biggest catches of your life, do it with minimal efforts, and make it a fun trip for you!